Accessory Review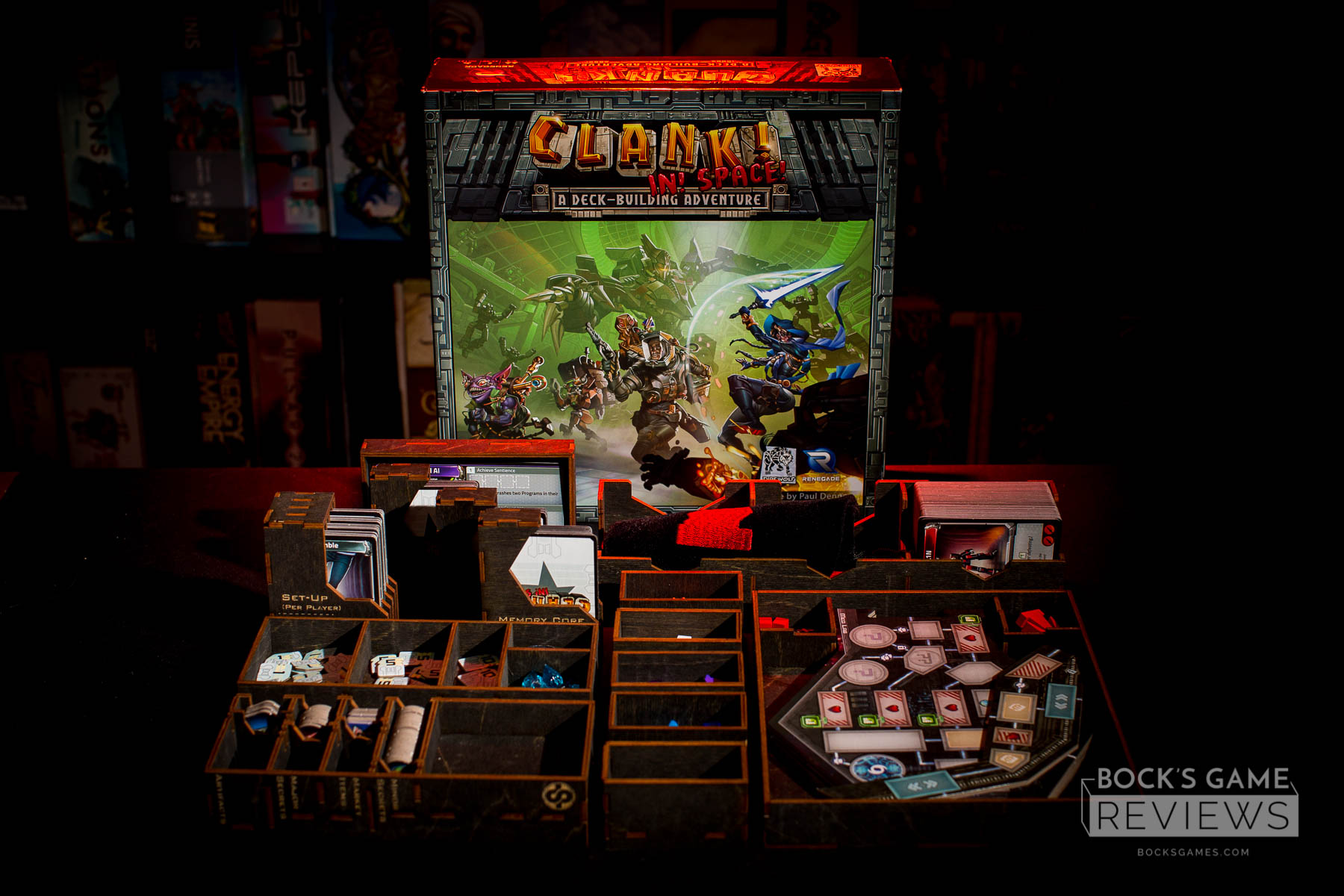 Let it be known that I am a huge fan of Clank! And, I'm an even bigger fan of Clank! In! Space! It's an absolutely brilliant game and even though the theme is rather generic, this was the game that got me back into deck builders (followed closely by Heart of Crown from Japanime Games). But this isn't a review for Clank.
This is a review for an absolutely beautiful insert by our friends at Daedalus Productions.
We previously did a review on their Dice Tower which has gotten a lot of play here at home and at my D&D nights. Be sure to read my full review.
Just as we did for the Dice Tower, we requested this one in the Ebony Black stain. I'm glad we did because it fits the look of the game. But how does it measure up? Well, there are things we like and things we don't with this insert and I don't think the negatives are necessarily the fault of Daedalus.
The insert was relatively simple to put together, if tedious. My main issue is that I am forced to use my phone/tablet again to read the instructions. I really appreciate printed manuals as provided by the Broken Token. My phone actually died halfway through the building process and I had to go find my iPad, which of course wasn't charged. So I got out my laptop and continued on there.
Once put together the components are extremely nice. The laser etched labels on the side and in the trays for components is really helpful for packing the game back up and I especially loved how perfectly it all fit together in the box. It absolutely makes setup of the game much faster — except for one issue.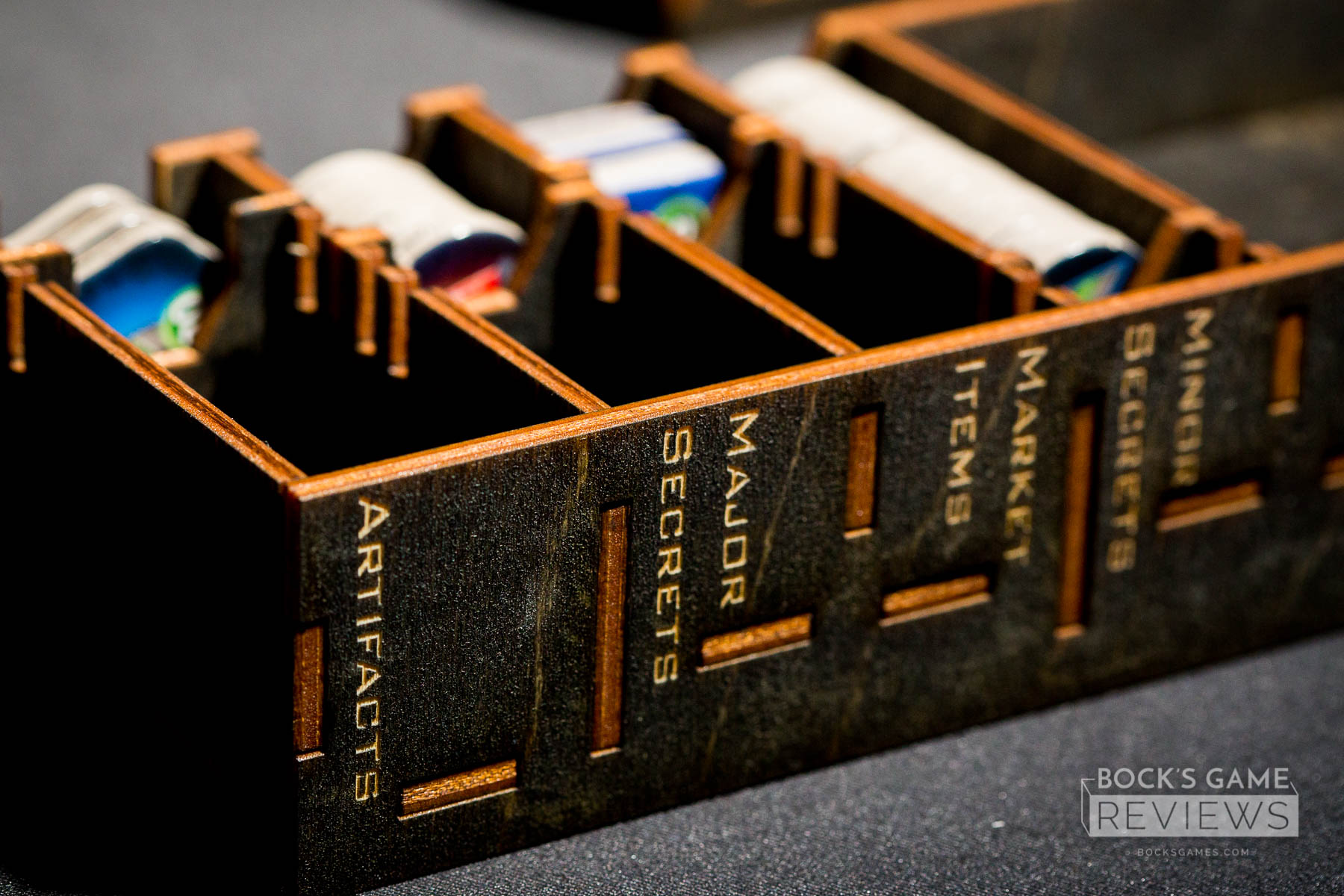 The insert does not function vertically. At all. When I take the game to game night I have to set it on top of my bag, it's currently sitting on top of our game shelves, and I have to be careful when I move it. This was a big disappointment for me. But is it their fault? Yes and no. I think if they'd included some acrylic lids as I've seen with some inserts for the bits trays, this would have solved much of that issue but that's a potentially hefty added expense. However, I do hope they add slide-in lids to future component bins. I store my games vertically, and I can't keep buying inserts if I have to keep adding them to the top of my game shelf or if it makes it more difficult to bring to game night.
Bottom line, do I think the insert is worth it? Yes. The annoyance of sitting on top of my shelf is worth the simplicity of grabbing the bins and giving them to my friends, but I will say that if I were to invest in more inserts — they'd have to work vertically (and with a loose box) for me to want to spend the additional cost. If however, you don't store your games vertically, you should absolutely get yourself more inserts for your favorite games! It really makes a difference in setup and breakdown and the folks at Daedalus are making some really beautiful inserts worth investing in.