Board Game Review
Publisher: Jolly Dutch. Designer: Alexander Kneepkens. Year Published: 2019.
Players: 2 – 6. Time: 60 – 90 min. Age: 10+. Weight: 1/5.

POST BY DAVID. I remember the first time I saw the beautiful mechs that came with Scythe. Instantly I thought back to my Battletech days, firing particle projection canons or dashing about in my Locust. I had no idea it was going to be a thematic euro that focused on efficiency. It took me a moment to get past that, but now that I have, it's one of my favorite games.
Expectations are important. If your game is going to be different than what people expect, it needs to be better than those expectations. And while this was definitely the case with Scythe, it wasn't with Chartered.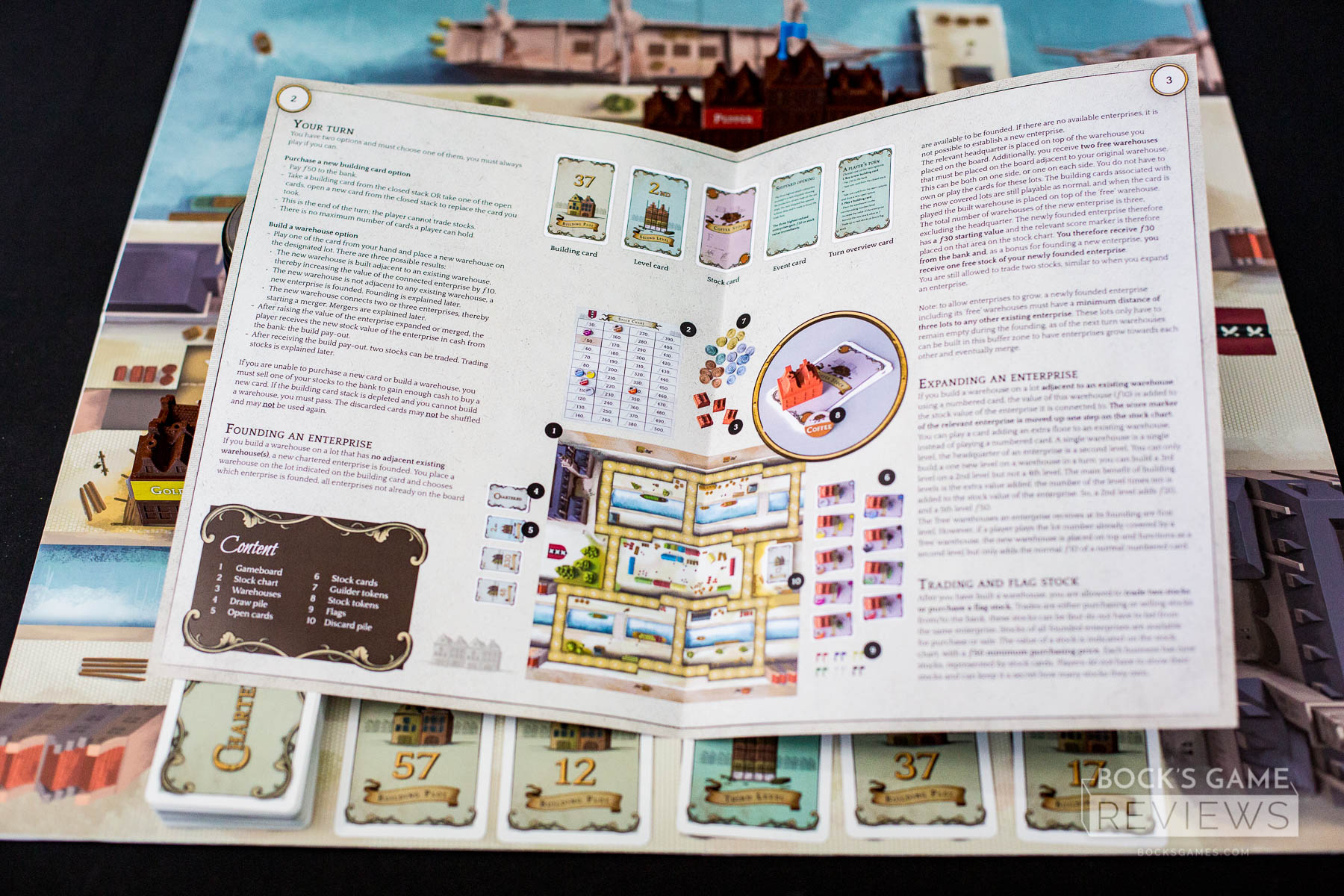 I looked at the beautiful cover and thought, "This is going to be a heavy euro with difficult decisions!" Narrator: It wasn't. "I hope it's fabulously dry with little randomness." Narrator: He would be disappointed. After Cathy read the rules, she cringed as she looked across the table at me. My smile quickly faded. That's never a good look. Rolled eyes means it's going to be awful. But a cringe. A cringe means it'll just be "okay".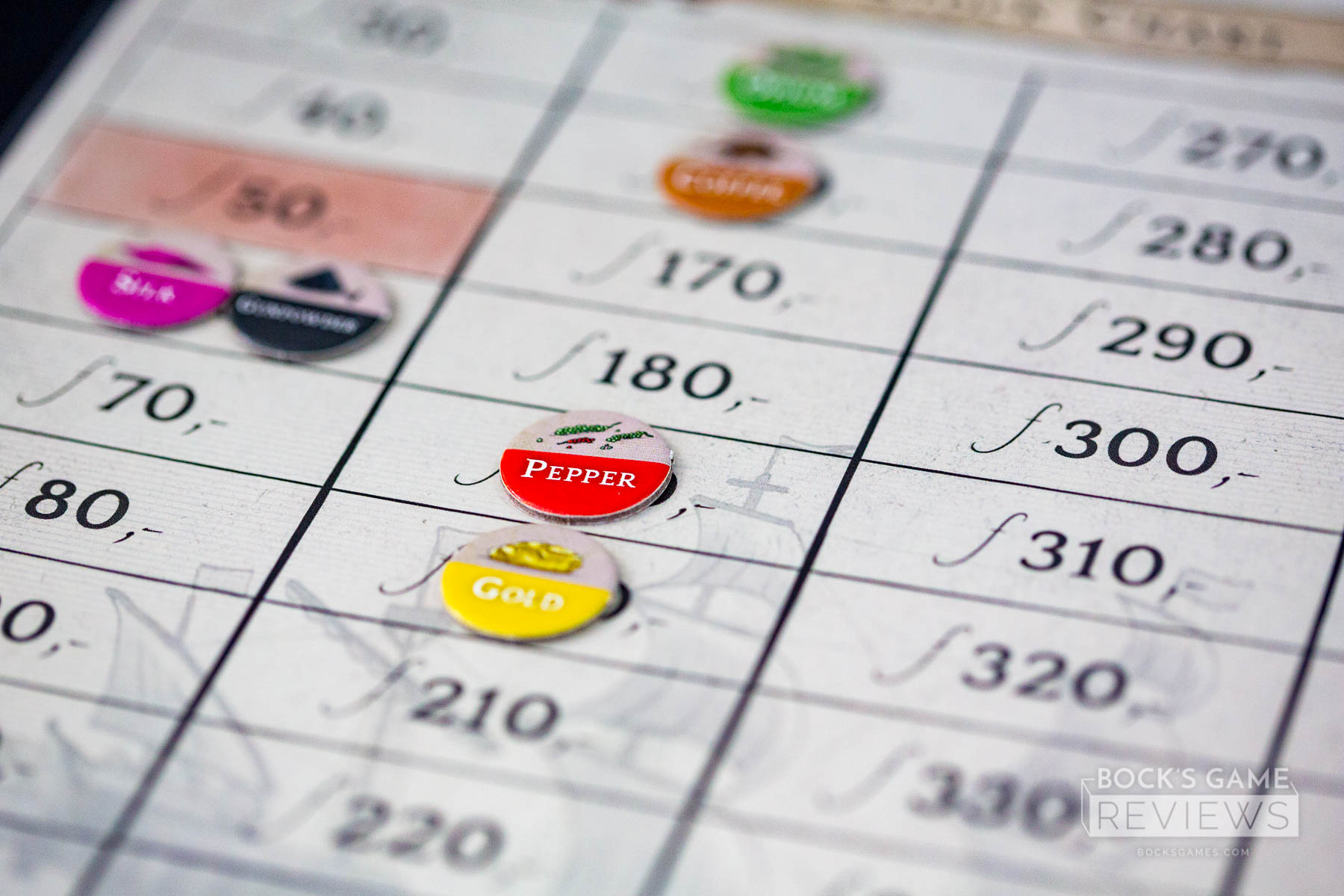 She explained that this was a stock market game. My interest was piqued because Mombasa is one of my favorite games of all time. I'd love to have a light version of that game. So I held out hope. We'd each take turns snatching up deeds, building industries by stacking fantastically designed little buildings in an equally charming town. As we built up the buildings and expanded them, this would affect the stock market. Our stock purchases would depend a lot on the deeds we had in our hand, what we thought we could manipulate. Events would happen from time to time to swing the stock around, but not too much to be game breaking. So this wasn't a heavy euro. It was a lightweight stock market game.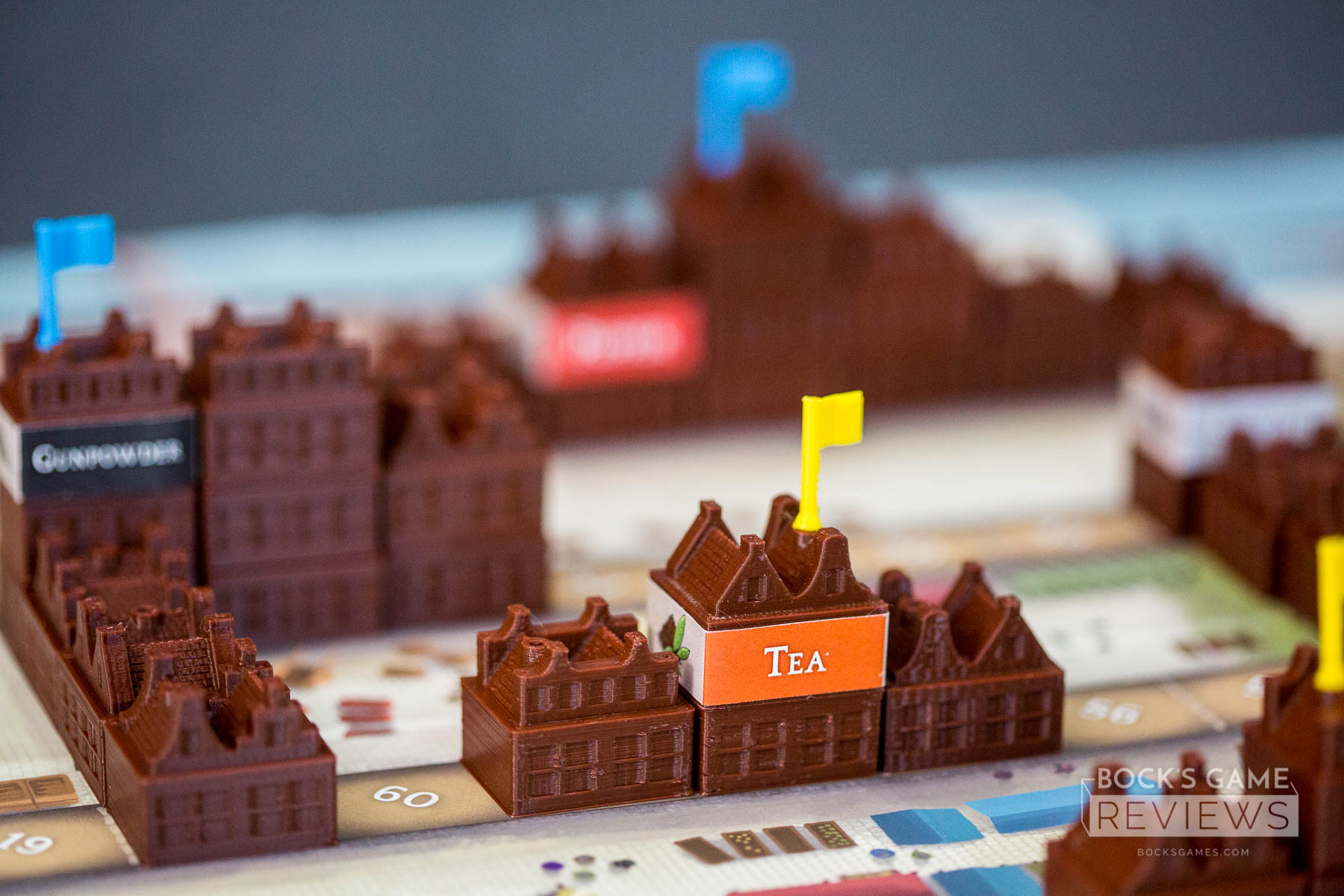 And it was fun at first. We had a good time. But on our second play through we started seeing the kinks. The most important of these was the entire theme of the game. This was a stock market game that didn't work like a stock market. Buying and selling of stocks has no effect. Apart from those event cards, stocks you purchase will never go down. There is zero risk. Nothing hurts. You can't trick everyone to buying something and then destroy it on your way out, leaving your opponents cursing your name and coming up with their own schemes. Worse, those events cards that could have created risk, don't create enough for me to care. Typically they'd lower or raise everything, or lower the highest or raise the lowest. It felt like I was playing a game with training wheels. I could ride the bike, and it might wobble a little, but there was no need for a helmet.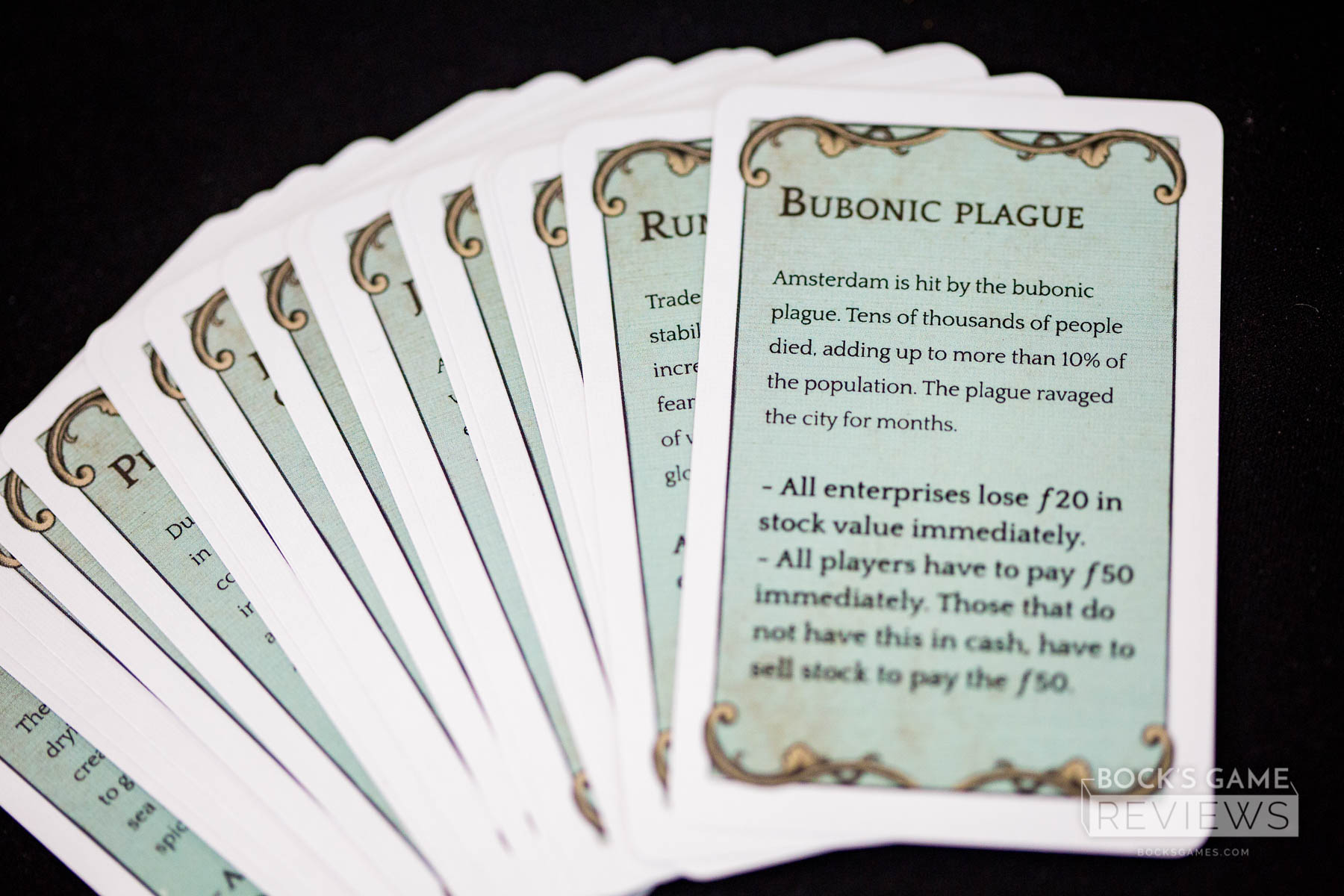 To make matters worse, there wasn't a variety of avenues for success. The best strategy was to look at my hand of deeds, look for a group of numbers that were close together and start an industry at the matching location on the board. Then I'd simply buy every stock of that industry and invest everything building it up. Because there was no risk in buying everything of one stock, I never had to worry about someone tanking it or reducing the value, it just keeps getting more and more valuable. A new person to this game would get destroyed.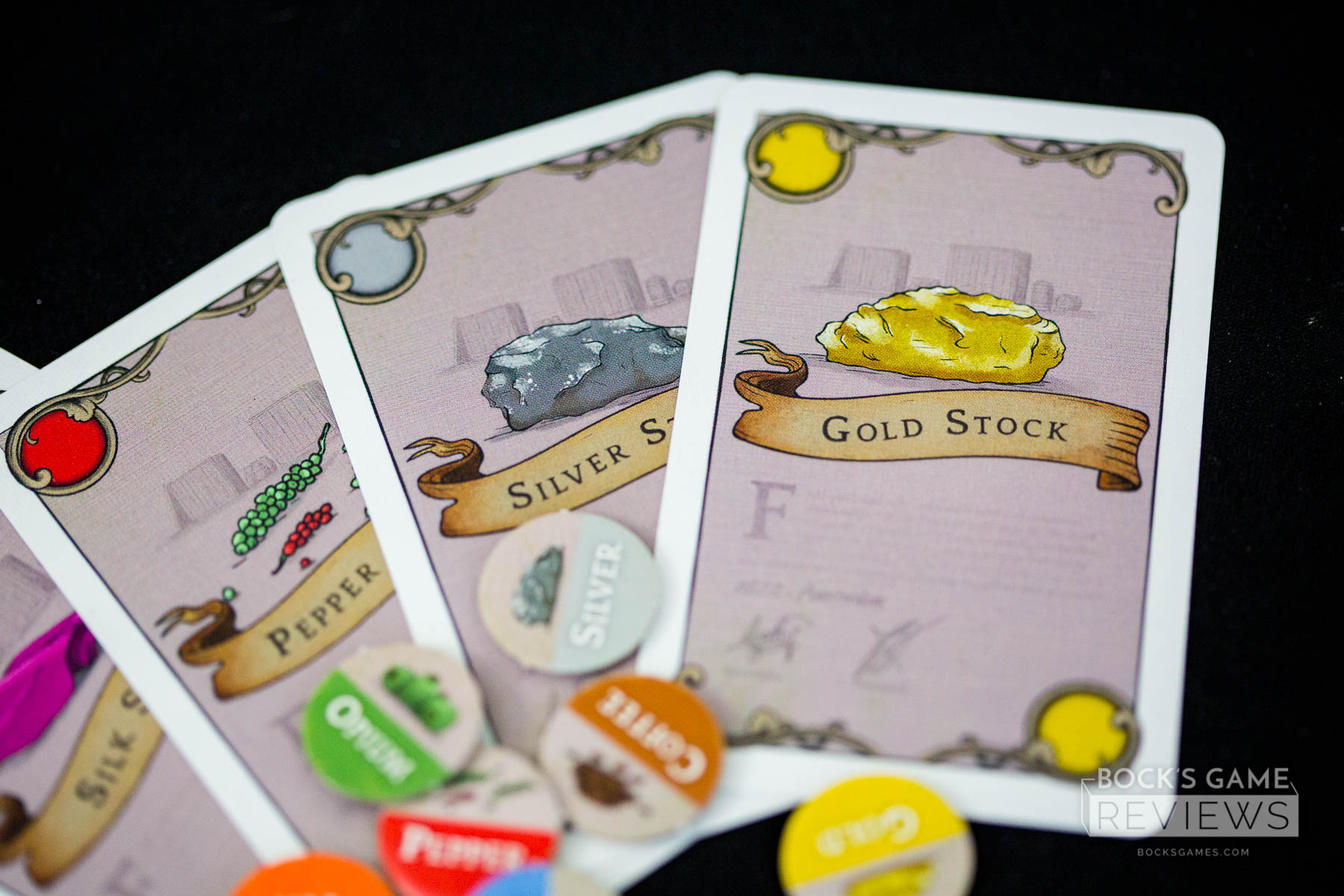 Then there's the problem of the deeds and acquiring buildings. The board is too big with too many deeds to be engaging (70 in total). It's like playing battleship with only one ship each. And as we found too often, you will get stuck with a hand of deed cards for locations you can't build on because unless they add on to an existing industry, or are far enough away to start a new one, they're useless. And the market to get new deeds is extremely small (5 cards in a two player, 3 cards in a 4+ player). This forces you to buy those useless cards (or blind purchase from the deck) to reveal new ones with no option to refresh. Level cards (which you can use to increase stocks significantly) also come out at random from the same deck and are of course snatched up by the next player. It feels like a bad dice roll.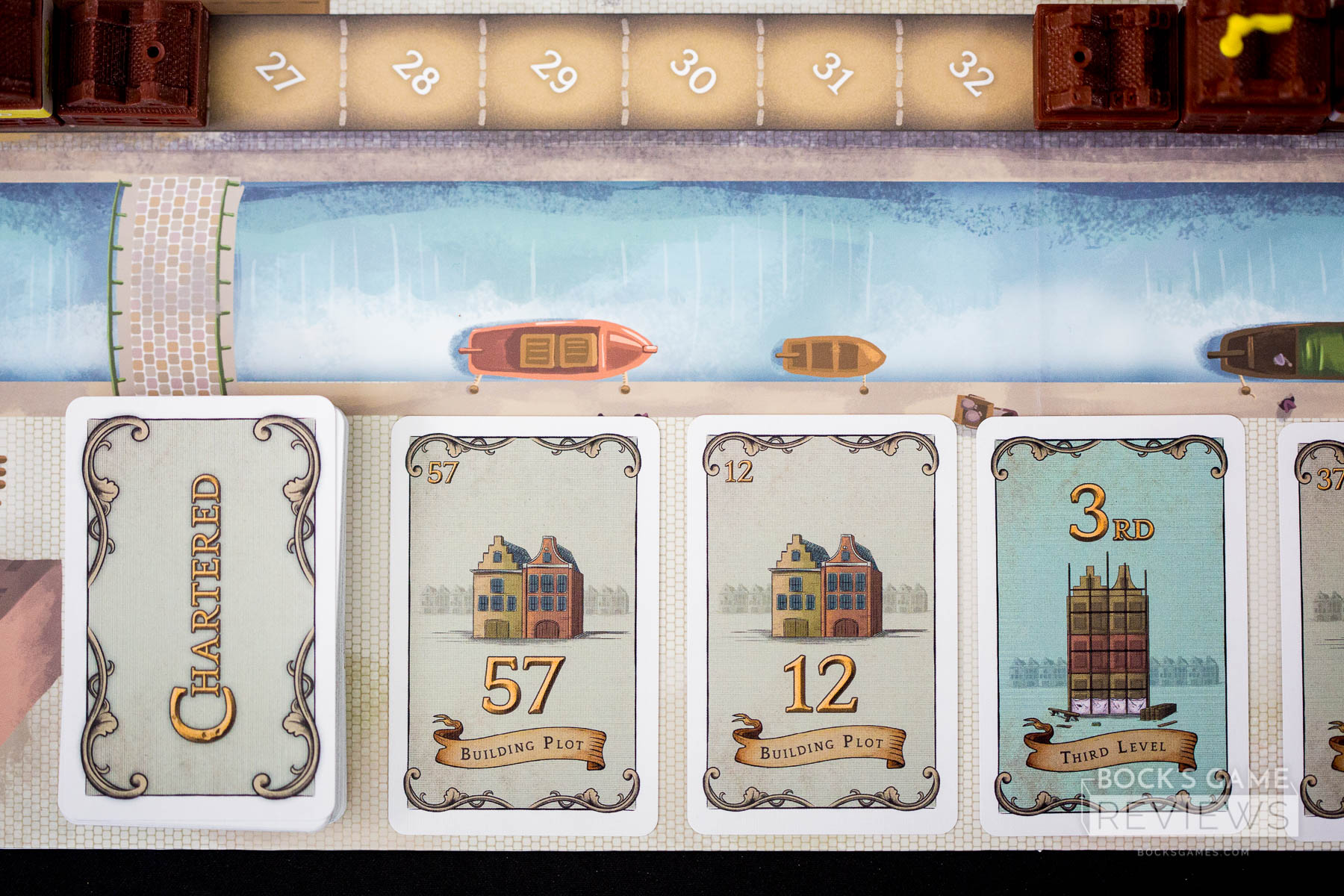 But. We had fun. Most of the time, we enjoyed ourselves — even if it felt like we got a decent meal that needed salt. We could see people really having fun so long as they didn't take it too seriously. This wasn't the mean stock trading heavy euro we were hoping for with lots of difficult decisions. It's light, casual, has little risk, and has a fair bit of randomness thrown in.
The artwork is very solid. It's legible. It's nice to look at. I genuinely smiled each time I opened it and often found myself looking closer. The buildings (though ours are prototypes) were very fun to build and awesome to look at. With so many games I've seen in recently memory that feel marginally adequate, it's refreshing to see such love and attention put into a game. Henkjan Hoogendoorn worked hard on the visuals for this game and it shows, especially for a first time board game artist. I'm excited to see what he does next.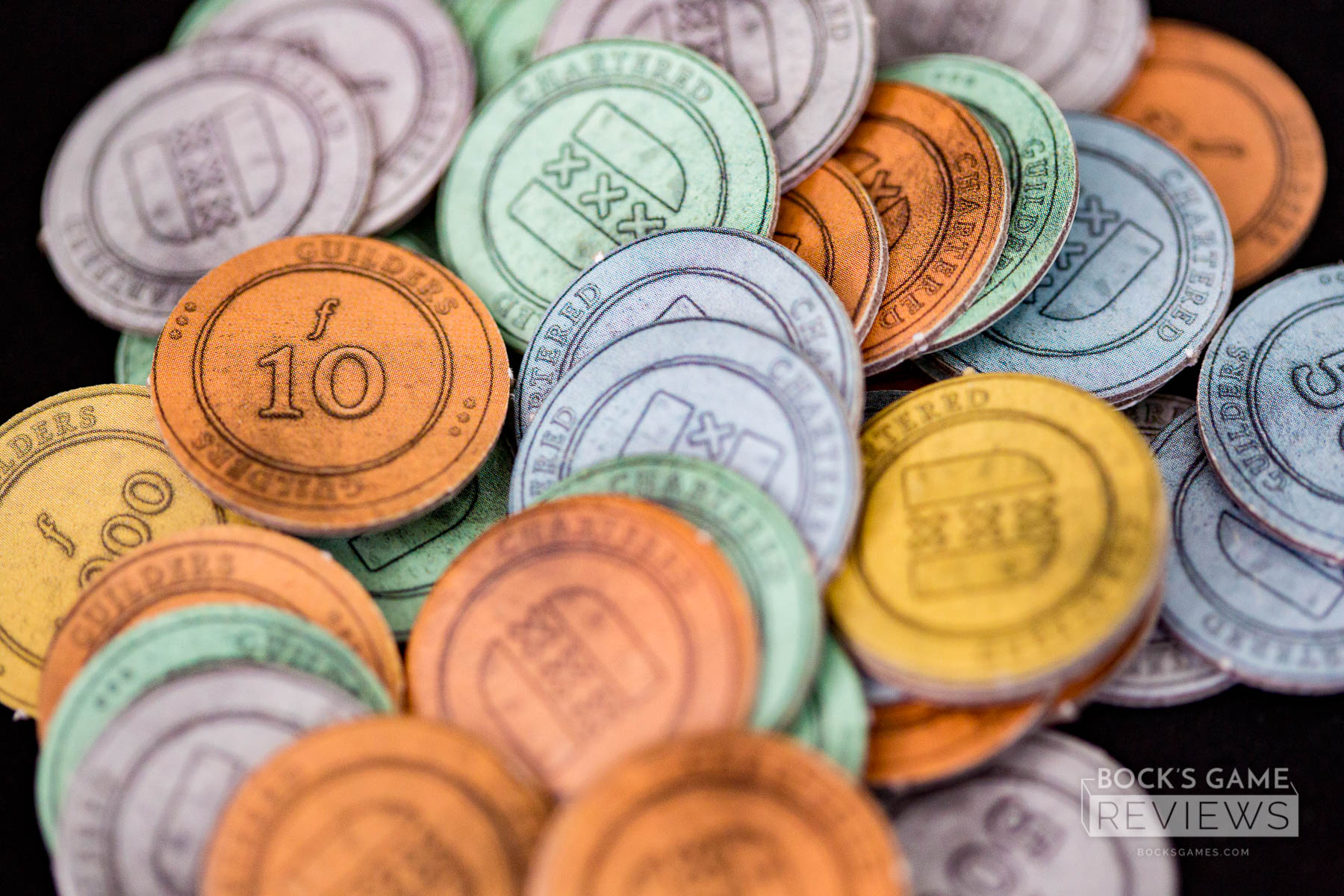 In the end, it really came down to those expectations. When I hear stock trading and I see a cover for a game like that, I go into it expecting something very different than what I got from Chartered. And while it was fun at times, it wasn't compelling and it didn't hurt enough for my taste. Regardless, my expectations have been set for Jolly Dutch and I absolutely look forward to seeing what they come out with next.